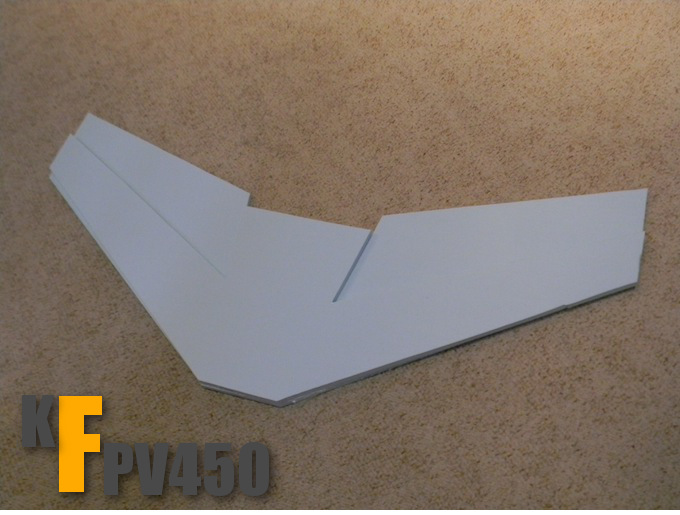 Here's a new plane that I have been working on, its called the KFPV450 because it is going to have a KFm4 airfoil, will fly FPV and has a 50 inch wingspan. The design is by me, and is roughly based off of the ZII.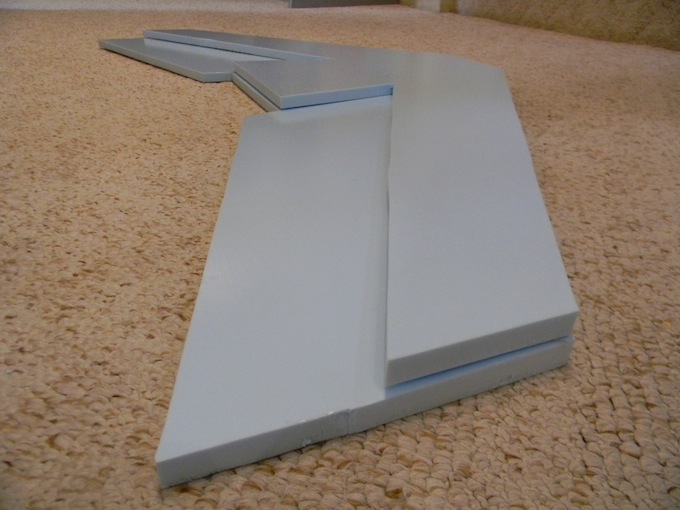 Here you can see the step more clearly.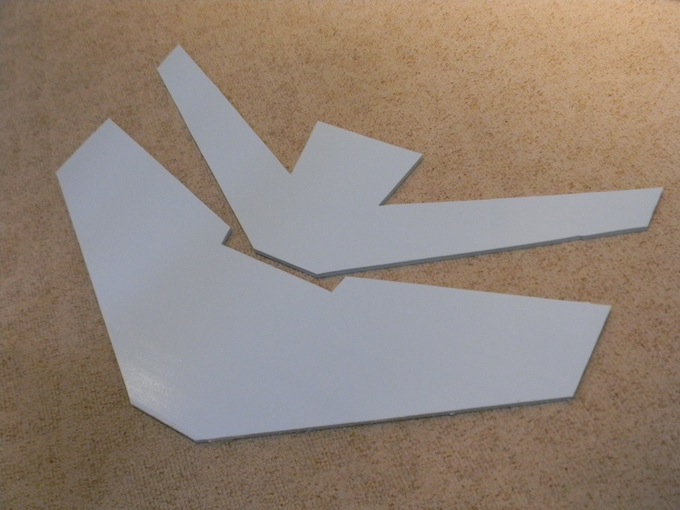 The reason I don't have the two steps is because, I ran out of foam, haha!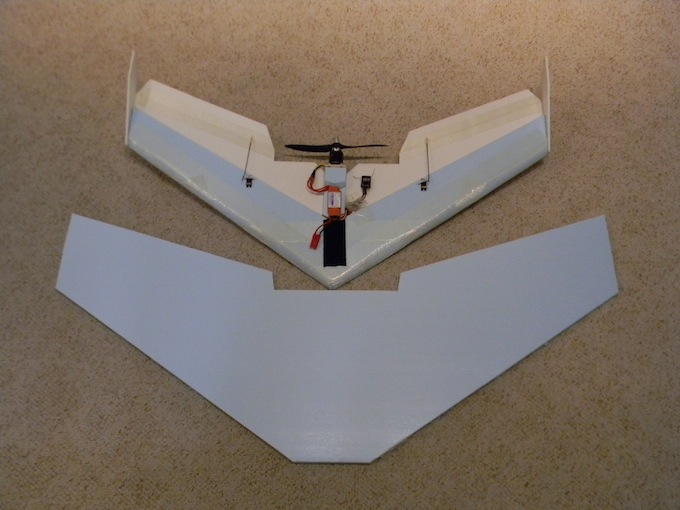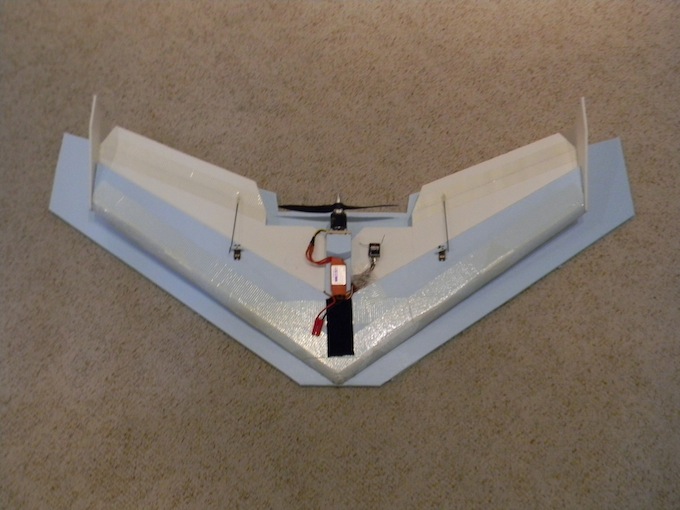 Above you can see the cut out being compared to my FPV40. The KFPV450 has a 15 inch root cord and a 8 inch tip cord (without the control surfaces) with a 15 inch sweep. This plane s going to be massive, and awesome! Stay tuned for more updates.